manufacturing fabrics is in our blood...
Lance and Adrian Mitchell are 4th generation of the Mitchell family, owners of Mitchell Interflex since 1907. The brothers have maintained a constant capital reinvestment programme, which means that today, Mitchell Interflex is well placed to efficiently weave a wide variety of fabrics for a myriad of end-uses.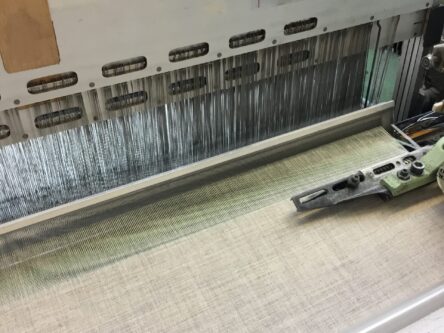 weaving
Dornier looms are the backbone – weaving many different fibres into fabrics of differing widths. The suite contains wide width looms – up to 3m wide, perfect for bedding and throws; and double beam looms produce fabric qualities with added texture and design.
The fibres woven include cotton, wool, linen, aramids and many other speciality fibres. A skilled and dedicated workforce bring the looms to life, manufacturing many different cloths. Our capabilities are endless and we will be pleased to discuss your requirements.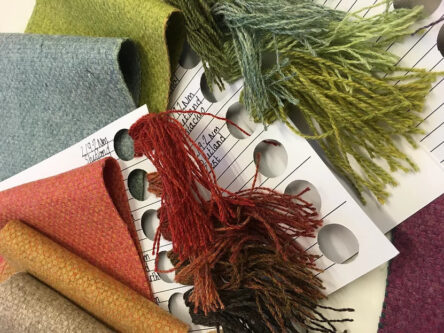 bespoke design
Bespoke Design is what makes a company's products stand out from the crowd. Interpreting design requirements into a final cloth requires skill and expertise – knowledge of yarn & yarn capabilities; design & design parameters; loom & loom possibilities; finishing & all its different routes and finally cloth characteristics & technical parameters. Mitchell Interflex are proud to have an experienced design team, operating as County Brook, who are well versed in luxury apparel and interior market requirements, gained over many years experience.​ We love the challenges our clients bring to us!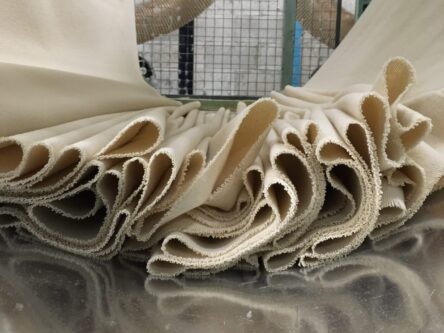 raising & cropping
Mitchell Interflex run a Raising Plant at Lomeshaye, Nelson. Equipped with Marlo Crosta and Riley raising machines, the facility enjoys excellent warehousing space for both our own production and for commission raising. This also allows us to dry raise, suede, emerise and crop. The latest automatic piece wrapping ensures efficiency.
A recent addition to the mill is a double-sided cropping machine, an essential process in providing quality print base cloth with a smooth and clean surface. This in combination with an open width high-pile plating facility adds to further efficiencies for our customers.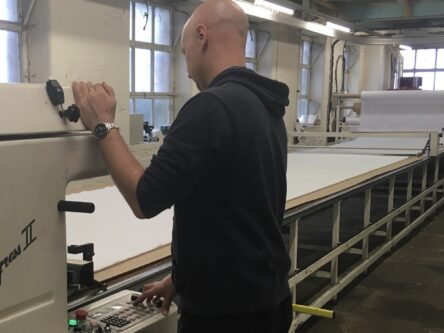 CNC cutting
Mitchell Interflex run a CNC Lectra cutting machine at County Brook Mill, which enables us to offer a new generation of automated cutting solutions. Developing these solutions in conjunction with our customers, we are able to offer precision and efficiency but most importantly quality.